Photos and report from 2008 by John Fraipoint (part 1)
For photos from 2008 part 2 - click here.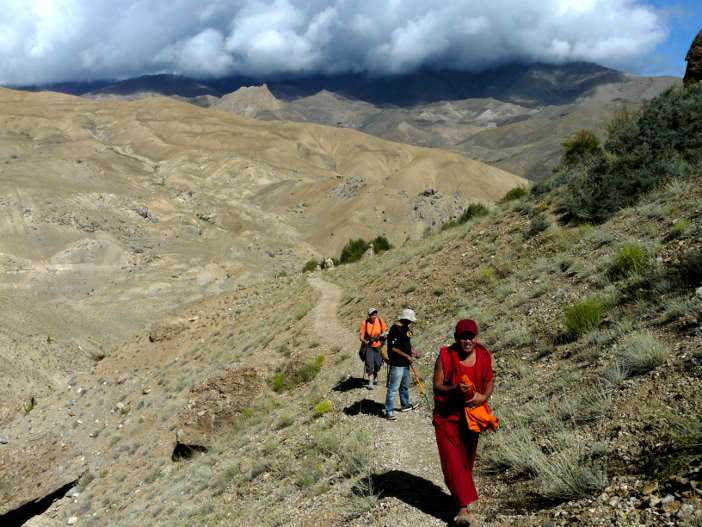 Our trip to Ladakh was the result of a long process. It must have been in the late 1970s that I first became fascinated by a documentary on this extraordinary corner of Northern India I had never heard of before. Later on, my wife was also captivated by French photographer Olivier Föllmi's account of the harsh life in Zanskar and the story of people travelling on the frozen river in mid-winter to take their children to Leh to get an education. Life went on but Ladakh remained on our minds somewhere.
In 2008 it was time to make the dream come true. Through a very helpful travel agent in Leh, we arranged a three-week tour, emphasising that we wanted to experience local life and the Buddhist culture. Our guide, Jigmat, turned out to be a highly educated young man from the Nubra Valley with several Buddhist scholars in his family, and together we made many fascinating encounters.
So it is thanks to Jigmat that we stayed at the Wahkha nunnery for two nights on our way to Zanskar. We were immediately struck by the atmosphere, which is hard to describe. We tend to associate monasteries with adults living a strict life of reclusion, remoteness from the world and austerity. In Wahkha we were greeted by a bustling community of smiling, friendly girls and women of all ages, including a number of very lively young girls.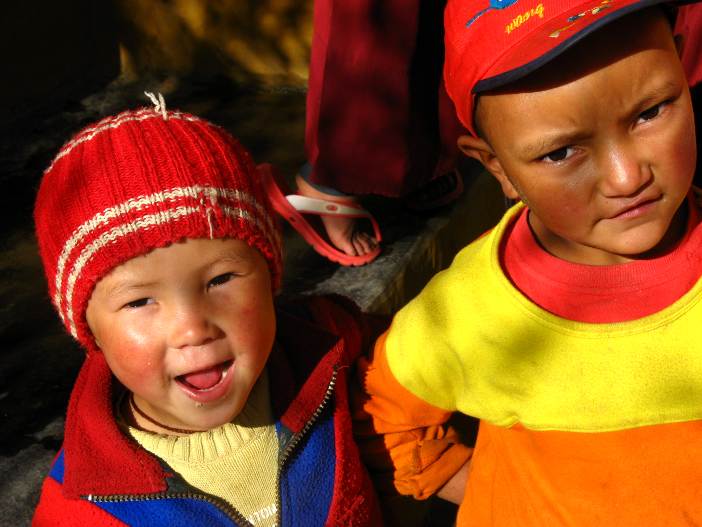 All contributed to the community life, washing, collecting wood, cooking, but most of all studying. We were told that many of the girls here went on to pursue education in Leh or beyond. At the centre of this activity, Abbot Sonam Palsang was always there, patient, kind and inspiring….
For photos from 2008 part 2 - click here.